Thank you for visiting my Web Site!
>Make The Right Choice - Choose Anne Kofsky

"The Sales Pro Who Does It All"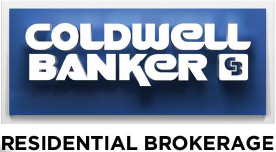 I hope you enjoy looking through the wide variety of useful information and resources designed to help you buy or sell your home more effectively.
Anne Kofsky, Realtor in East Brunswick, residing in East Brunswick since 1983 has been among The Top Realtors for 27 Years.Anne Kofsky, Realtor in east Brunswick has Several Coldwell Banker Prestigious Awards.
International President's Circle for the TOP 6% of realtors internationally, Top in Listings Sold, Top in Total Production, Top in Buyer Controlled Sales.
Anne Kofsky, Realtor in East Brunswick serves all of Central NJ: Middlesex, Monmouth, Somerset and Mercer counties. While comparison shopping for your realtor, please visit Zillow.com and Trulia.com to see my reviews. But that's not the whole picture. I offer you 33 years of local real estate knowledge which will help you understand the importance of making the right decision. I will provide the competitive edge As A Professional Stager, with professional photos and virtual tours, a team of attorneys, mortgage reps and home inspectors. I will prepare your home to sell at the highest price with the very best presentation. In your search for your ideal home, I will "Treat You Like Family" by taking pride in providing you with the best, most up-to-date listings while looking out for your best interests. My Custom Designed Marketing Plan offers you in depth marketing by matching the right buyer with your home by featuring your home on hundreds of national and international websites including www.Zillow.com, www.Trulia.com, www.realtor.com, www.coldwellbanker.com, www.homesandland.com providing customized local marketing in supermarkets, local Homes and Land magazine, my personal magazine, local and statewide newspapers, the library, and TV. The East Brunswick market offers a home for everyone from a 1 bedroom condo to multi-million dollar estates. East Brunswick offers temples, churches, parks, the award winning East Brunswick Blue Ribbon school system, convenient commuting and extra curricular activities through the library, town and schools.
Make the right choice! Choose the realtor who will offer you 37 years of experience negotiating the very best deal for you!
Buyers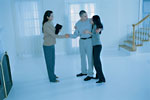 Whether you're looking for your first home, your dream home or an investment property, I'm committed to providing you with the highest quality buyer service. When making the type of investment that buying a home requires, you deserve to have all the latest market information and the very best advice, both of which I can provide you with. Read more.
Sellers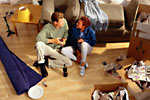 The decision to sell a home is often dependent on many factors. Whatever your reasons are for selling, my proven custom designed marketing plan will ensure that you get the highest possible price for your home. I guarantee to provide you with professional, ethical and confidential service and keep you fully informed every step of the way. Read more.